At Bat for Ashley Rountree: Das Rooprai
You might've read their professional bios, but "At Bat" is the Ashley|Rountree series that introduces you to our staff and consultants on a more personal level. The series name is a nod to our baseball-loving founder, Jeff Ashley, and the collaborative spirit of our team members who go to bat every day for our nonprofit client partners.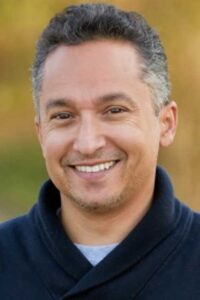 This month, meet senior consultant Paul Das Rooprai, who has more than 20 years of experience helping nonprofits, public companies, and private institutions drive strategies that unlock growth. Respected for his entrepreneurial leadership style, he prides himself on call-it-like-it-is honesty and an ability to inspire teams to succeed. Across healthcare, restaurant, and tech, Das has led teams and organizations through strategic planning, architecting operational improvements, and developing new revenue channels. He's also served as a sparring partner to executives on a variety of strategic issues.
Fun fact: Das launched a new company during the pandemic with his wife and business partner, Katie. Harnessing his passion for automobiles and storytelling, he invented and patented AutoBio Tag, a digital platform used by collectors, clubs, and museums around the world to capture and share stories of the automobiles people own and love. He lives in Louisville with Katie and their two children, and loves spending time with them sailing, skiing, exploring the world, and volunteering at their school.
Now batting for Ashley|Rountree, here's Das. Turn up his at-bat music, "Coming in Hot" by Lecrae and Andy Mineo, as you learn more about him!

What would we see in your favorite music app?
I like exploring a WIDE variety and am currently listening to French rap (nope, I don't speak French). I like the different sounds of Maitre Gims, DTF, and a Senegalese artist called Booba who has a great song called "DKR" that incorporates the kora, a stringed instrument from his homeland. For me, music is less about the lyrics and more about the feeling I get from the sound of it all, which is why you can find me vibing to everything from Indian and Arabic to French and classical jazz.
You can also find me listening to car culture podcasts, like Spike's Car Radio and The Smoking Tire.
What are some of your favorite destinations?
From a heritage standpoint, I've always loved traveling around my father's home country of India. He was from a small, north Indian village called Rampur Bilron in the state of Punjab. India is a challenge to visit, navigating the infrastructure and sheer number of people moving around everywhere. But it's also a feast for the senses you can't get anywhere else that really wakes you up to the many realities of life – from really good to really rough. The true essence of humanity can be felt in India, far more than it can in the U.S., and traveling there has made me realize just how fortunate I am.
I'd still like to go to Japan and see the gardens and countryside, and meet craftspeople who have perfected their domains – from woodworkers and potters to automobile customizers. I love to work with my hands and have a lot of admiration for the Japanese work ethic and what that has contributed to our world.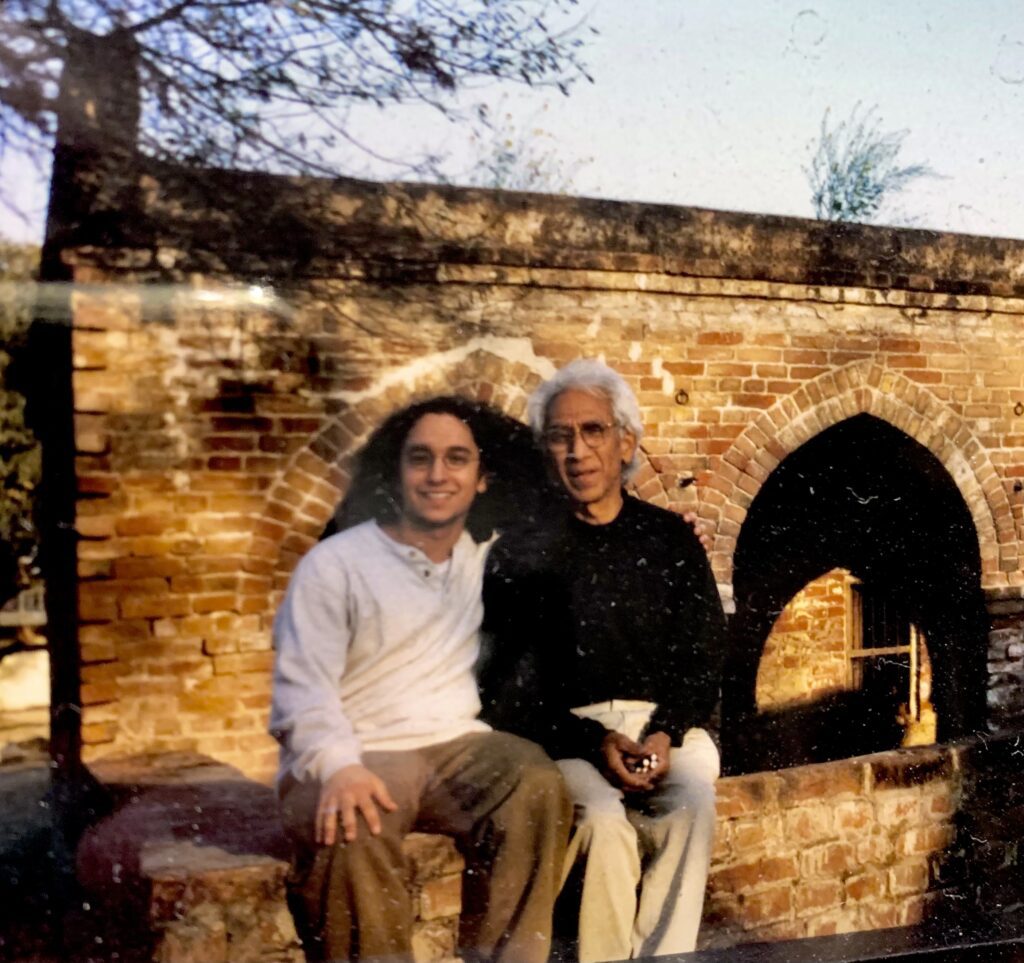 Who is your ideal dinner date?
I'd be with my beautiful wife, Katie, on a warm summer evening at a candlelit table outdoors somewhere on Lake Como, Italy. A delish salad, some spicy pasta dish, and great conversation filled with gratitude about how fortunate we are to have the family we have. Oh, and we'd be driving a classic Ferrari of course – a '63 250 GT.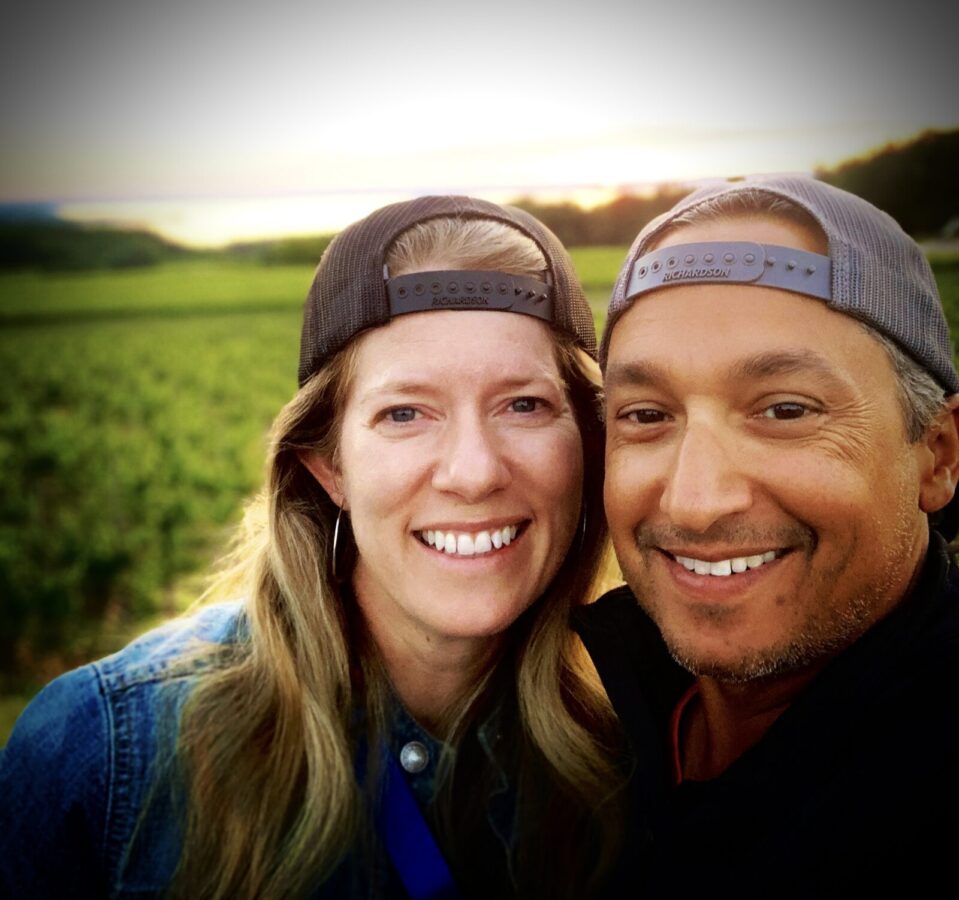 If you were to take someone to visit your hometown, what would be on the itinerary?
I grew up in a suburb of North Milwaukee, Wisconsin, called Fox Point, and I'm a cheesehead at heart! We'd get butter burgers from Solly's Grille, then a scoop at Kopp's Frozen Custard, followed by a walk along the shore of Lake Michigan in Doctor's Park where I spent a lot of time as a free-range kid. The food would NOT be low-cal, but the walk would help!
Have you had a favorite pet?
Our current Holland Lop bunny, Cinnamon, is my favorite pet ever! He is one and a half years old, has free range of the house (he's litter trained), and loves to follow us around like a little pup. I enjoy running from room to room with him, surprising him with banana chips, and spending time snuggling with our little Cinna Bun over a cup of coffee. I love how much joy he brings into our home.
What are the words you live by?
"Do your best, have fun, help someone, and success will follow." That's what I tell my kids every day. By the time they are 18, they will have heard that from me about 6,000 times. I also make it a point to often ask them who they've helped and how. It's simple advice I try to live by and is intended to make the world a better place.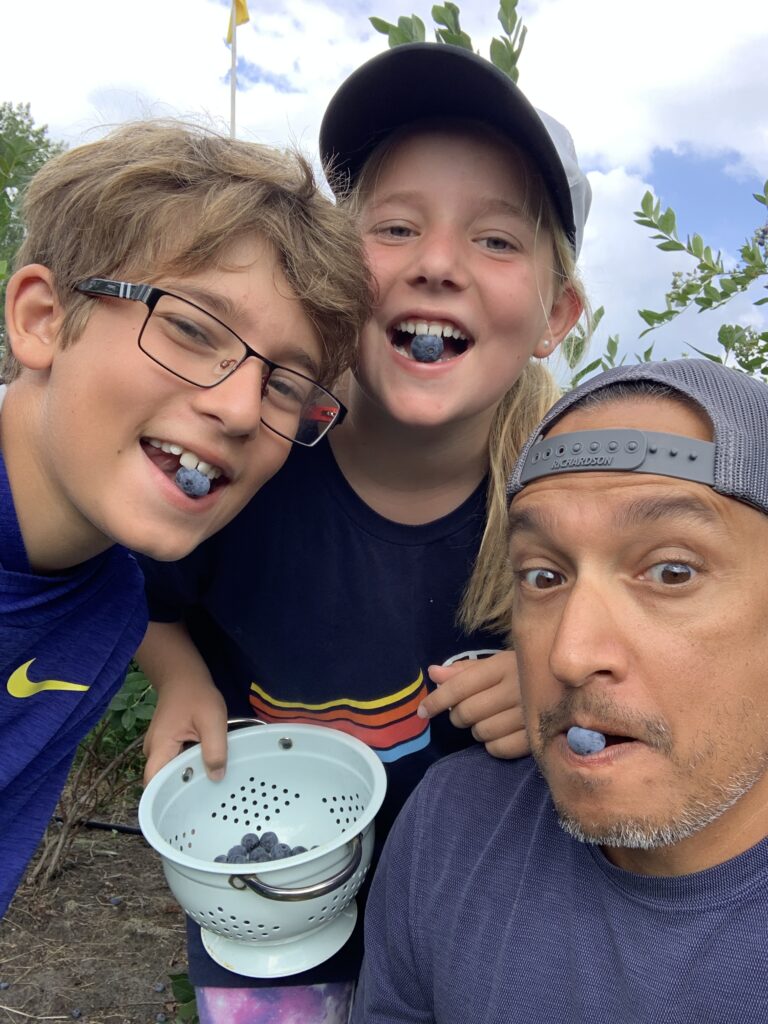 What is a professional lesson you've learned?
Celebrate people's successes! I worked for Yum! Brands when David Novak was CEO, and he was maniacal about recognition. Everyone was encouraged to have a personal "award" they could give to colleagues, and there was a simple process for delivering recognition at meetings. I was in Mergers & Acquisitions at the time, and my award was a shot glass I'd pick up from the airport where I was closing a deal. I would bring it back as my symbol of recognition for our paralegals, who were the real heroes of the deals as they managed all of the details, landlords, and buyers' attorneys. By the time we closed successfully, they needed a shot!
I truly enjoy celebrating other people's success, so that culture at Yum! really resonated with me. Developing a culture of recognition is not rocket science and yet most companies just don't take the time. There's no substitute for it, and there's also no downside! Giving thanks never goes out of style.
Lightning round!
French fry dipping sauce: Chick-fil-a sauce
Cards or Cats: Neither – Golden State Warriors
Dogs or cats: Neither – our bunny!
Comfort food: Indian samosas
Favorite holiday: Thanksgiving
Favorite season: Fall
Contact Das!

Have any burning questions for us? Would you like to see a particular team member featured? Let us know!