Teaming up with donors to support higher ed diversity
By Kacy Noltemeyer and Keeley Parker
Vice Presidents, Fundraising Solutions, and Senior Consultants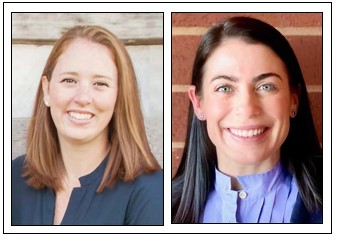 The Supreme Court's recent decision on affirmative action, declaring that race cannot be a factor in college admissions, has raised many questions for higher education institutions as they fulfill commitments to student diversity. And while those in school leadership positions have a lot to discuss in the coming weeks and months, there is an opportunity with donors that colleges and universities may want to consider sooner rather than later.
Regardless of what happens in the courtroom or Congress, fund development professionals for higher education institutions have an opportunity to collaborate now with their donors to ensure students from diverse backgrounds continue to have access to a college education.
Now is the time to enhance opportunities for donors to fund scholarships focused on helping more students in need that have a direct impact on a college's recruiting and admissions goals.
Colleges and universities can consider clearly articulating that one of their strategic funding priorities includes donor-directed (also known as "restricted") scholarship funds with specific qualification parameters focused on attracting and recruiting students who may be adversely affected by the Supreme Court decision. Thoughtful, intentional—importantly, apolitical—solicitations targeted to donors who want to protect diversity in higher ed could dramatically improve a school's ability to welcome underrepresented students moving forward.

We're already seeing movement in this area, with former NBA great Charles Barkley updating his will to include a $5 million gift to his alma mater, Auburn University, earmarking scholarships for Black students.

Our team at Ashley|Rountree is standing by to hear your thoughts on the subject, craft impactful messages, identify and discuss donor prospects, and ultimately help pave a path toward giving more students access to higher education.

Ready to brainstorm? Contact Kacy Noltemeyer or Keeley Parker.