When year-end is mid-year
By Kacy Noltemeyer and Keeley Parker, Vice Presidents of Fundraising Solutions and Senior Consultants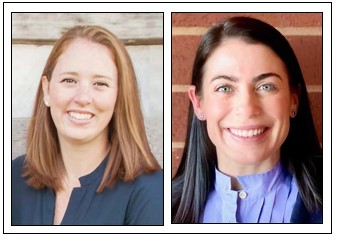 Around the holidays, we know what a lot of people think when they hear "year-end": Time to give! Through the years, a sense of urgency has evolved around December 31, the looming deadline for making donations for tax purposes.
With pushes from Giving Tuesday initiatives, holiday needs for people served, and Uncle Sam, nonprofits are wise to capitalize on these giving boons. But for many organizations, it's midway through their fiscal year – so there are at least six months remaining to meet their overall fundraising goals.
So, when the weather turns warmer and donors tune out, how will you meet your goals before the close of your fiscal year?
We suggest taking time to review your development plan to see how you're doing against your goals and where you can dig in to find the gifts you need. How much is left to bring in before year-end? Do you have a plan to launch a final push, and if so, what does that look like?
Squeezing in last-minute gifts
Outstanding pledges: Hopefully, you've been sending email or snail-mail reminders to your donors who've pledged gifts, but this time of year, consider picking up the phone. Data suggest that, if you called your entire donor database, 1 in 4 donors would give more upon receiving a phone call.

Board participation: Nonprofits should aim to have 100% board giving participation in their annual fund year after year. Setting up board expectations should be a priority, as the board should be seen as leaders – not just of your organization, but in giving as well. Fiscal year-end is a good time to check in with your board members about your organization's expectations. This can be done in a group setting, but personal, one-on-one conversations can help determine what to expect from each one.

LYBUNTs: Some donors consistently give around the calendar year-end, so after reviewing those, who's left? Check your "last year but not this year" (so far) list, and see when those people gave last year. For those who gave last April, May or June, this is the time to solicit them for this year. Depending on your donor database software, you should be able to segment your contact list based on giving behavior. As you move through that list, work smarter, not harder! Start at the top with $1,000+ donors, which will make more impact much faster.

Last-quarter events: This time of year, the competition isn't as stiff for donor dollars as the busy fundraising event months are over (as is calendar year-end giving). If it makes sense for your organization and donor base, consider hosting an event that could result in more bang for your buck.
Sliding into your DMs (that's "donors' minds"…not the other thing)
Specific need: To create some urgency, consider a short campaign for a specific funding opportunity or need. It doesn't have to be something new or unique, but just a chance to spotlight a particular program or service that donors can support directly. Work with your communications partner to ensure your storytelling is on point! (Don't have a partner? We can help!)

Match or giving challenge: Work with a board member or donor to set up a challenge gift opportunity (for example, every gift $50 or more is matched dollar for dollar). This can be a fun way to energize your donor base and engage both existing and new donors on social media.

Leisure season: Without the fire-hose pressure of holiday shopping and calendar year-end giving, many donors tend to have more discretionary funds this time of year – and less competition for them. This makes it a good time to consider an ask. After all, June is the second highest month for charitable donations after December.
---
If you'd like to talk through any of these ideas or other ways to get your year-end giving goals across the finish line, feel free to reach out to either of us – Kacy or Keeley!