At Bat for Ashley Rountree: Danielle Marshall
You might've read their professional bios, but "At Bat" is the Ashley|Rountree series that introduces you to our staff and consultants on a more personal level. The series name is a nod to our baseball-loving founder, Jeff Ashley, and the collaborative spirit of our team members who go to bat every day for our nonprofit client partners.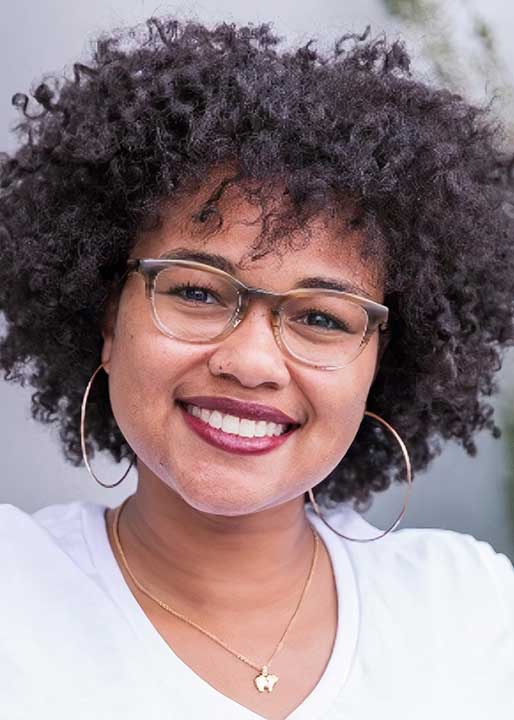 This month, meet marketing and communications consultant Danielle Marshall. For more than a decade, she has served in corporate communications and marketing roles within the nonprofit, education, oil and gas, aviation, and financial services sectors, and focuses on solutions for social media strategy, communications planning, website reviews and audit, search engine optimization, and more.
She volunteers her time and talents for The Cabbage Patch Settlement House, Louisville Urban League Young Professionals, and the Louisville Alumnae Chapter of Delta Sigma Theta Sorority, Inc.
Danielle earned a bachelor's degree in advertising and public relations from Texas Christian University and a master's degree in communication from Syracuse University's Newhouse School of Public Communications. She is the founder and author of "The College Visit Journal: Campus Visits Demystified," and TourGenius, an app for making college visits meaningful.
Now batting for Ashley|Rountree, here's Danielle. Turn up her at-bat music, "Industry Baby" by Lil Nas X and Jack Harlow, as you learn more about her!

Who do you follow on social media?
I spend a lot of time on YouTube and particularly find "how it's made"-type videos very intriguing. It can be a simple video about something like how colored pencils are made – I'm hooked.
I've also taken a liking to furniture-flipping videos. SALVAGED by k. scott's video quality is top notch, and her voiceover explainer videos are thorough and detailed. One of these days, I will flip a piece!
And as a plant mom of a few years, I enjoy Plants with Krystal on YouTube. I started with succulents, and as I've grown into taking on a variety of larger house plants, I enjoy her plant rescue videos. I also love watching plant care videos!
What are some of your favorite destinations?
I loved Hawaiʻi Volcanoes National Park, visiting Kīlauea (active volcano) and hiking across Kīlauea Iki (inactive). The island of Kauaʻi is also one of my favorite places.
Spain and South Africa are on my list of places to visit!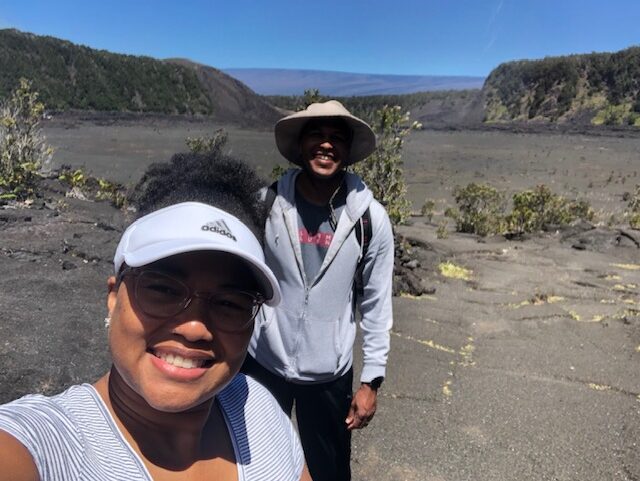 Who is your ideal dinner date?
Dwayne "The Rock" Johnson. We would go to a protein-rich restaurant of his choice. I would talk to him about his rise in the WWE to successful actor and businessman. His professional endeavors the past 20-plus years have been pretty impressive. It's hard to stay relevant for that long, and his brand is as strong as ever both on and off the screen, with his multiple business partnerships that he and his ex-wife have forged. It would be an impressive masterclass in elevating and sustaining your personal brand!
What's the one restaurant where you always order the same thing?
I don't eat Subway often, but when I do, I MUST have a 6-inch turkey sub on wheat, sour cream and onion chips, and a Dr. Pepper. If the turkey, chips, or soda are unavailable, I won't eat it! When I was in high school, my mom brought me Subway with regular chips since they were out of sour cream and onion. I immediately went to the closest gas station to get sour cream and onion chips and then ate my meal.
Have you had a favorite pet?
My miniature schnauzer, Prince! He was our only dog ever, and my dad, sister, and I bought him without my mom knowing. We let her in on it when we were two hours in to a four-hour trip to pick him up from a breeder. R.I.P., Prince!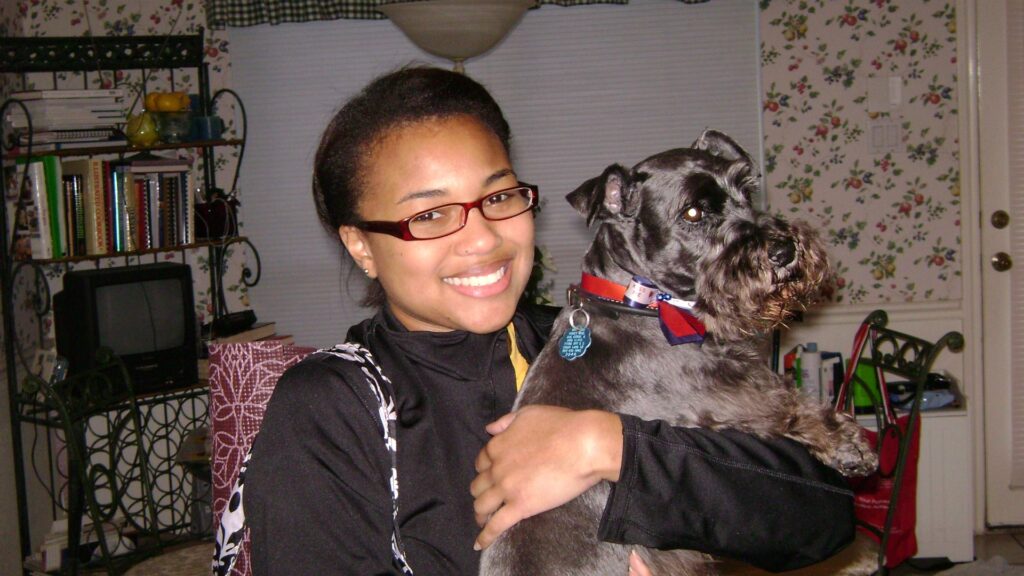 Lightning round!
French fry dipping sauce: Ketchup
Cards or Cats: Neither – Horned Frogs! (Texas Christian University)
Dogs or cats: Dogs
Comfort food: Oreos
Favorite holiday: Christmas
Favorite season: Spring
Contact Danielle!

Have any burning questions for us? Would you like to see a particular team member featured? Let us know!