Fundraising fatigue is real, but we're not slowing down
by Lisa Resnik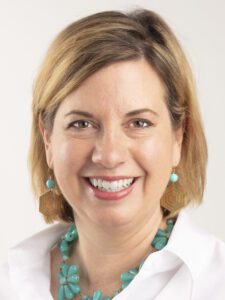 Recently, our president and founder Jeff Ashley had the honor of being interviewed for a Business First article about the post-pandemic nonprofit landscape, particularly pertaining to fundraising. Clearly, things are…let's say, different, from what we knew for a very long time.
And different isn't necessarily a bad thing – but not having a strategy or plan to move forward is.
Well before the onset of COVID-19, our team saw a big uptick in CEOs and executive directors making retirement announcements. A lot of our work at Ashley|Rountree in the last few years, regardless of why a client partner initially approached us, ended up including some level of discussion or assistance with succession planning or an executive search. It was and continues to be a major point of focus for many nonprofits.
While the exodus of nonprofit leadership continues, a new set of fundraising issues has been layered with it at the top of our client partners' minds. We continue to facilitate comprehensive search processes to fill open fund development positions – some of which are first-time roles for growing organizations, while others are meant to add talent to an existing team or replace employees who've taken other opportunities.
I can't tell you how rewarding it is to help match a job seeker with one of our client partners. And because nonprofits are generally casting a wider net for candidates (as are many employers these days), it's particularly exciting to see both seasoned development professionals applying for roles alongside people with more "nontraditional" backgrounds. Between the two groups, we've spoken with many impressive candidates whose breadths of experience and transferable skills are making significant impact and providing outstanding results for nonprofits by providing fresh perspectives and new, creative ideas aligned with proven best practices.
This work is not for the faint of heart, and all fund development professionals have our utmost respect. Even if you're one of the few nonprofits that isn't looking to fill a development role—or, if hiring someone just isn't in the cards right now—there are still ways to refresh your fundraising goals and strategies to align with how things have shifted (or really, are still shifting – the landscape is unsettled and changing faster than ever!). From rethinking old methods and philosophies around annual funds and planned giving, to determining whether a capital campaign could be successful, our team can empathize with the fatigue you're feeling and also has the expertise to help you navigate to maximize success. Don't hesitate to reach out for a conversation; we'd love to hear what's on your mind.