Much ado about something: Grants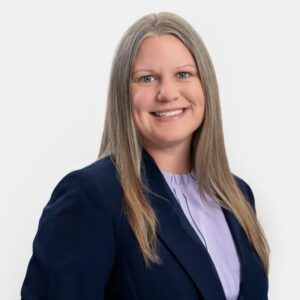 By Jenny Bowen
Vice President, Grants & Research, and Senior Consultant
For so many nonprofits, grants make the world go 'round. Countless people in our communities benefit from the services provided through grant-funded programs, and none of us want to imagine the state of living in their absence.
With lingering financial impacts from the COVID-19 pandemic and more recent economic worries, the grants landscape is more competitive than ever. When an opportunity arises, nonprofits have a choice to make: Do the work in-house (with grant writers on staff), or find a partner to help. Ashley|Rountree has a deep bench of experienced grant writers who collaborate with development teams, relevant program staff, and/or leadership to make the strongest possible case for your organization to receive the funding that's up for grabs.
Here are a few benefits to working with our team for your grant writing needs:
Cost savings: If your organization doesn't have an experienced grant writer on staff, save on paying salary and benefits by hiring our team on an hourly, as-needed basis for short- or long-term periods. Whatever your situation, we can flex to meet your needs.
Capacity: Your staff have the institutional knowledge. We have people who live and breathe grant writing. Together, we make a dynamite team that leverages those strengths to create a competitive and compelling narrative for funders.
Focus on the big picture: At times, grant writing can be (or at least feel!) all-consuming. With our experts lightening the load, your development team can be involved as much or as little as they'd like, but also stay engaged in the other important strategic and operational tasks that keep your organization thriving. Essentially, we can keep grant writing from taking over your day job!
Full service: From finding grant opportunities and evaluating whether a grant is the right fit for your organization to writing, administration, and reporting, our team can handle or collaborate on all parts of the grant process.
We'd love to help maximize your nonprofit's chances to receive grant funding that supports your work in our community. Feel free to reach out to me with questions, for more information, or to get connected with some of our team members.