Stuff of dreams: Strategy and planning
By Chris Stevenson, Vice President of Strategy & Planning and Senior Consultant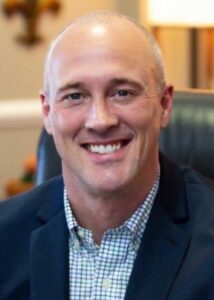 I have a confession to make…I'm a dreamer.
I live in a land of possibilities, a place where I conjure up wild dreams that create endless opportunities. I also believe in the power of positive thinking and that anything is achievable with the right attitude and determination. But, of course, reality is always there tapping me on the shoulder, reminding me that with dreams come challenges, and with possibilities come risks. In fact, dreams are just dreams if you don't have a solid plan. Dreaming big is essential for any growing, mission-driven organization, but it needs to be filtered with facts and tempered with knowledge to ensure your vision is achievable.
This is where we come in…turning dreams into plans for the future.
Strategic planning is a valuable tool that can unlock your team's potential and ensure everyone is working towards a common goal. It's the bridge between dreaming big and achieving results, providing a clear and detailed roadmap to success. Our planning process is highly focused, effective, efficient, and—best of all—offers a level of engagement that's fun and rewarding (yes, I said "fun" and "planning process" in the same sentence!).
We also include team development as an essential outcome of the planning effort – and a toolkit to guide your efforts toward actionable goals that can be implemented without fail. This toolkit delivers initiatives that are well-defined, measurable, and realistic (because even dreamers shouldn't waste time on unrealistic goals). In addition, our team allocates several hours post-planning for advising how to properly implement your plan to ensure its success – a piece of the project that has received rave reviews! Plus, you can count on periodic check-ins over the duration of your long-range plan; we are a committed thought partner every step of the way.
John Lennon famously sang, "You may say I'm a dreamer, but I'm not the only one." I know there are others like me out there, so don't hesitate to reach out! Our team would love to hear about your organization's dreams and share how we can help you pave a path toward reality.